-20th Yutaki's Century (FULLY LOADED)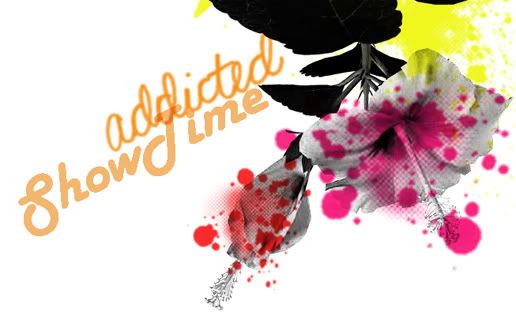 Finally! Finally! Finally i updated!! (OK I CHEATED YOU PEOPLE. HAHAHA) ) ITS THE POST ALL YUTAKIS.WORDPRESS.COM READERS ARE AWAITING FOR!!!
Ok, its almost 2 weeks, after my birthday, yet i haven't update any shits, i totally should be shot death.. but before, you do that, enjoy this post 1st! I certainly have no doubt to consider this post as my best post ever! As this one of the longest post i ever posted! In total, there are more than 3 events snappies, 700+ pictures, 5 main themes, 4 different graphical designs, 30+ collages and of cos, its also my most memorable birthday ever!
'
HOST:
ORANGE YUTAKI
'
'
V.I.Ps:
YELLOW GRETH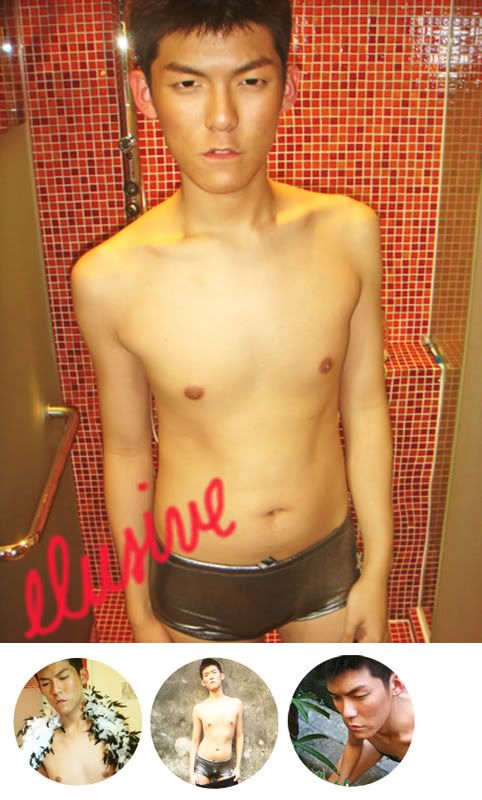 RED ERIC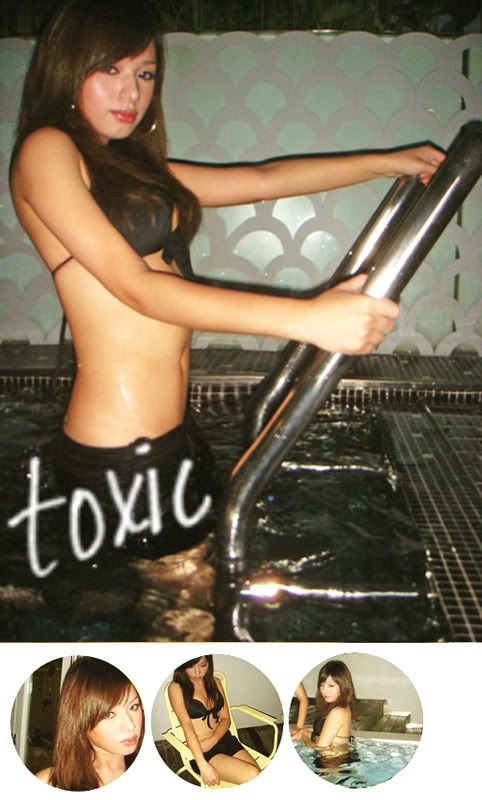 WHITE/GREY WENDI
'
'
GUEST AS FOLLOWS:
'
PINK SIYOUN
BLUE JUHUN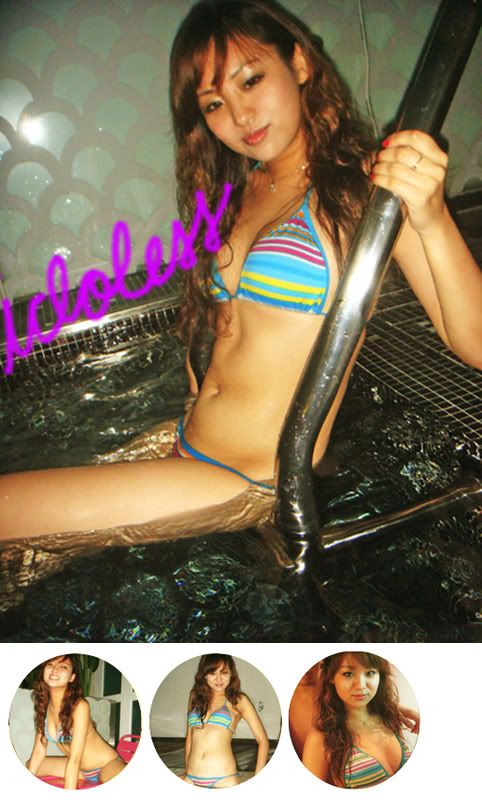 PURPLE WENTING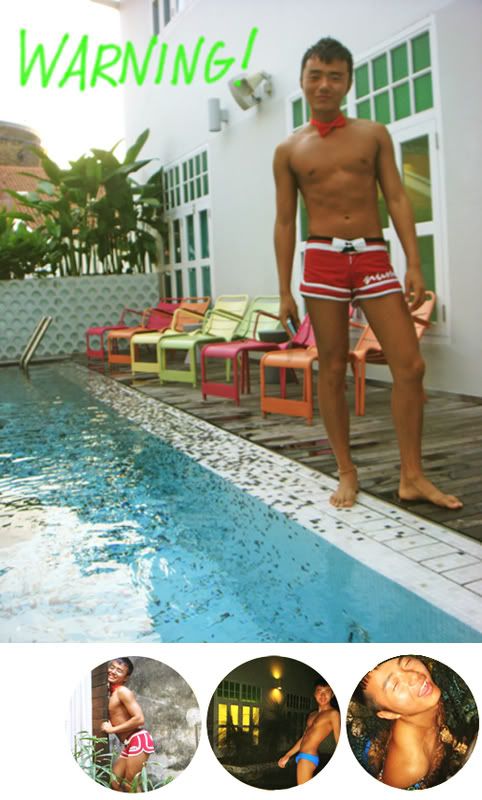 & LAST BUT NOT LEAST GREEN JIZHOU
'
'
[SHOWTIME]
COLOURS OF 2008'S SUMMER
Summer, what could you relate to summer? Hawaii yeah? Girls in bikinis, beach, and colourful prints! I got it all. Dedicated to [SHOWTIME] session pics, i went to learn a new way to adjust the photos' quality! Its way different from how i edit my old pictures, its way more vibrant, and of cos, add ina bit more sun shines!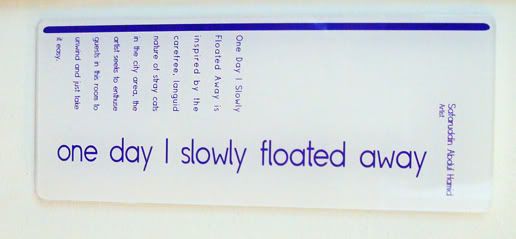 Luck went my way on my birthday, as New Majestic hotel has this speciality that every single room had its own design, and every room is different. Reservation does not include changing or choosing of rooms, I was so afraid that i might get the design that i dislike.. as you know, ART is subjective. Lucky for me, i got the most wanted garden room! The design in it is superb, and totally goes with my theme party, SUMMER!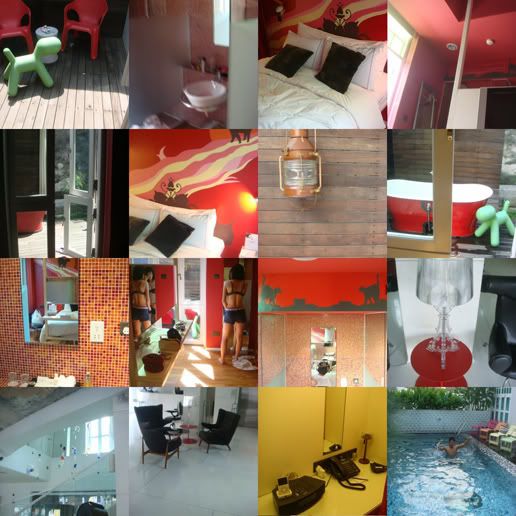 BOYS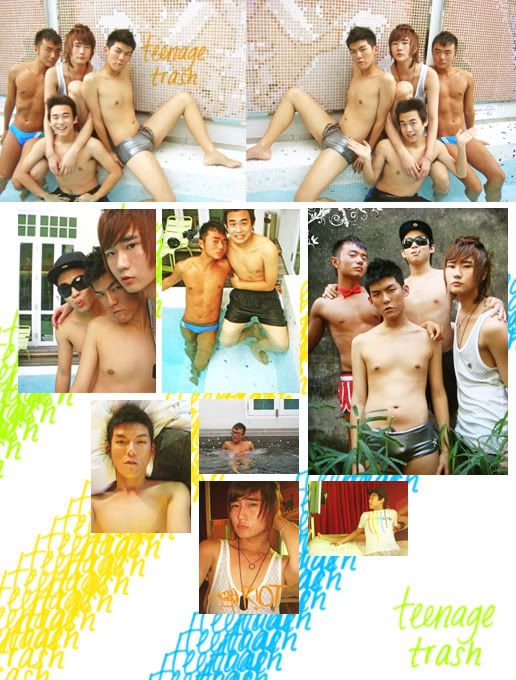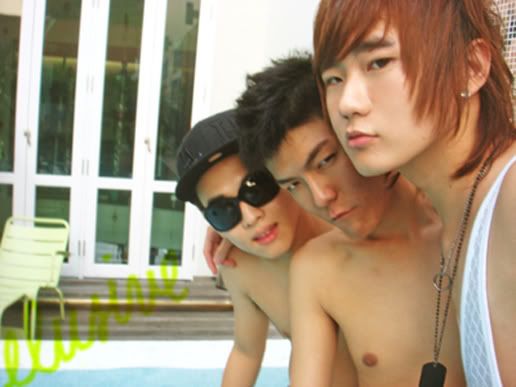 GIRLS
make way, FHM girls, here comes the HTFHM girls.
which means: Hotter Than FHM girls.
'
'
ITS ME&
'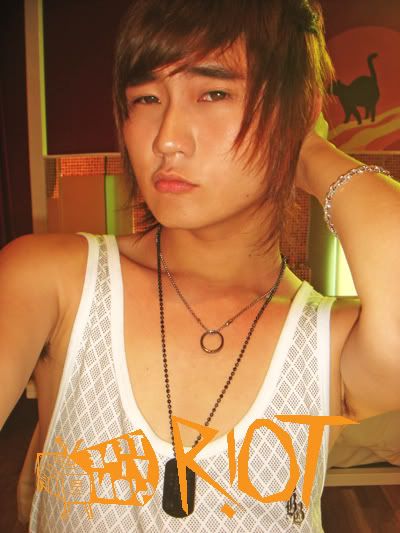 chun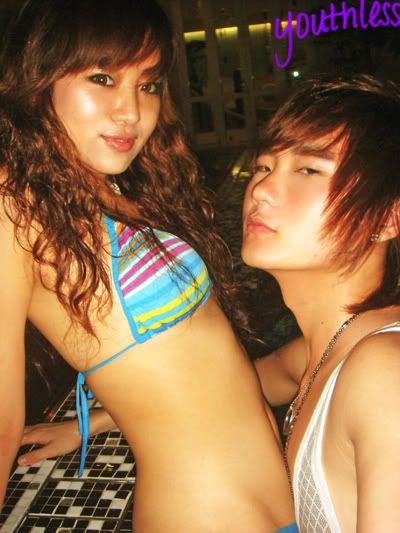 ting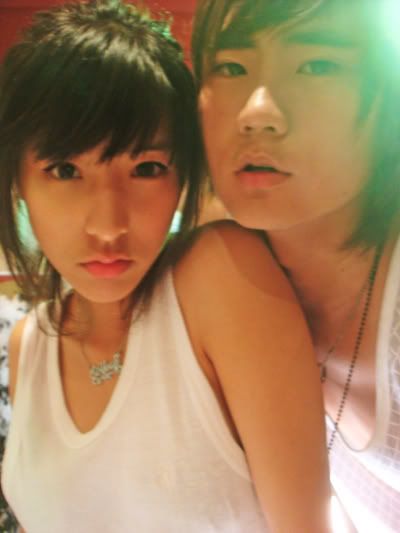 youn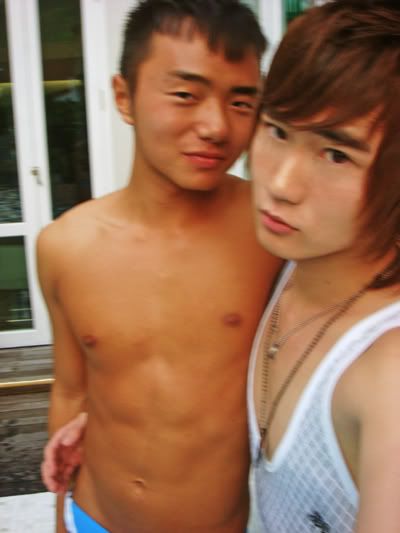 zhou
di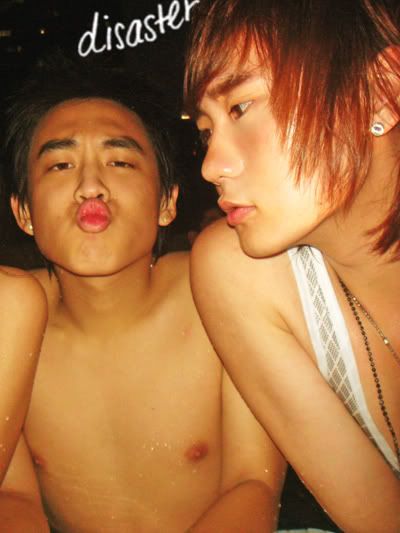 hun
ric
'
'
GROUP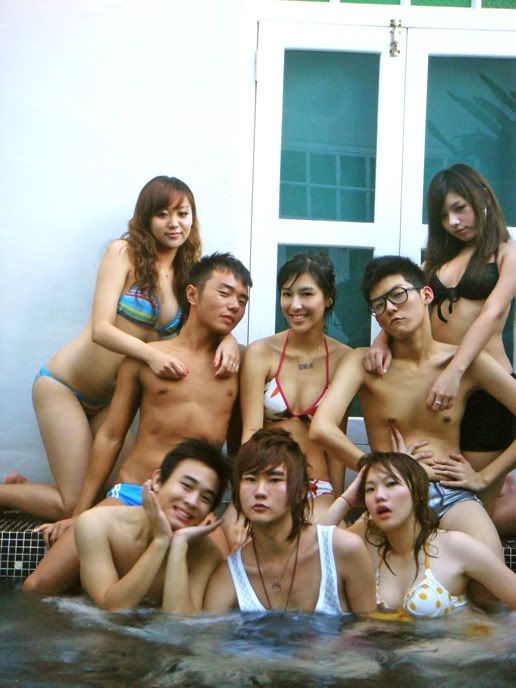 XXx summer suits collection 2008 xXX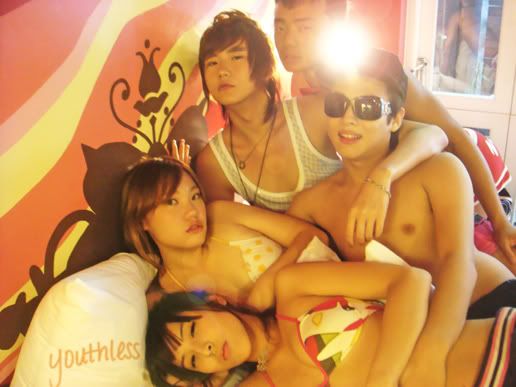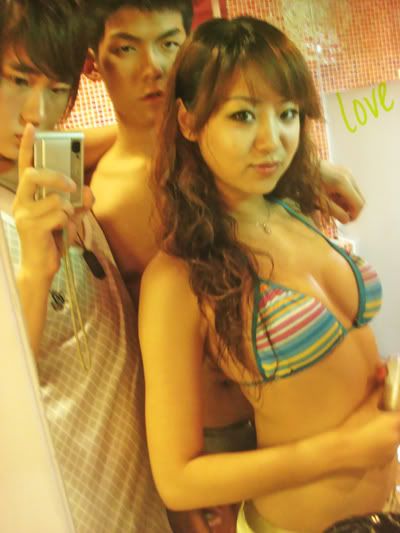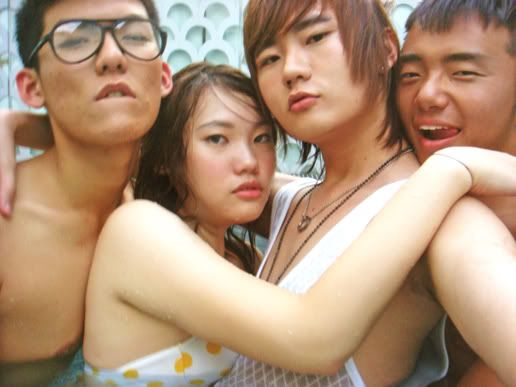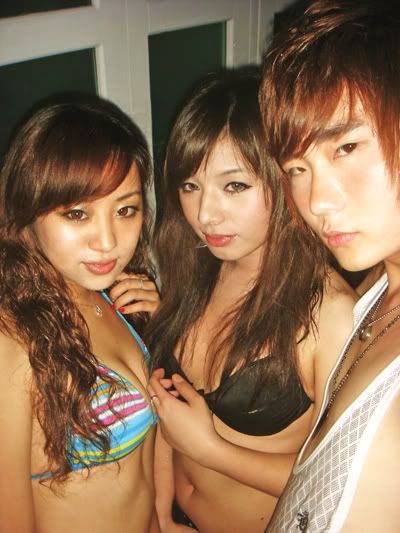 '
'
COLLAGESUMMER
'
'
PARTY:
The beach party went smoothly, wild and sexily held. But one disappointment… the Martha fucking neighbours there are fucking irritating! I was having fun, its a party, they kept ringing up the hotel management to complain about the noise! Even when we are at pool! And worst, they even tried to ask my guest to leave! I was god damn pissed off. Luckily, we was about to leave for another party, though the staff there were friendly ( extremely, those male stuff were even peeping near-by the pool… hahahaha.), but the customers there must be some high school discipline masters.
'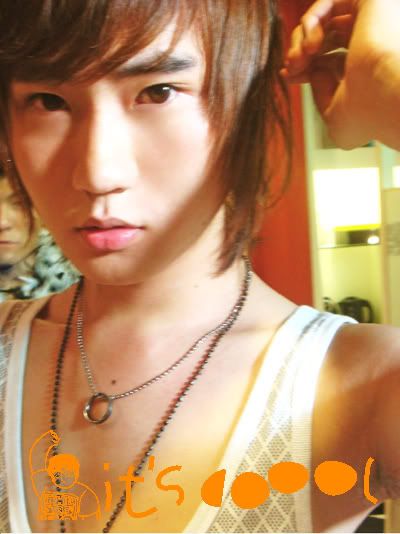 '
'
NZNZNZNZNZNZNZNZNZNNZNZNZNZNZNZNZNZNZNNZNZNZNZNZNZNZNZNZN
'
HAPPY BIRTHDAY TO ME!
'
Before everything started, wife and me went to get some small fresh ups for the party, like drinks, titbits and my birthday cake, I told no one to go and get it. As i know what i want, and i want it to be the way i want it. So i got my tiny cakes at GOBI! My fav boutique Chocó little Factory, i got a tiny Chocó cake that cost me a bomb, it's almost double the price of any regular size cake, but i like it!! And never forgetting to get another 6 piece tiny Chocó cakes, so all together i have got 7 cakes for birthday this year! =D
'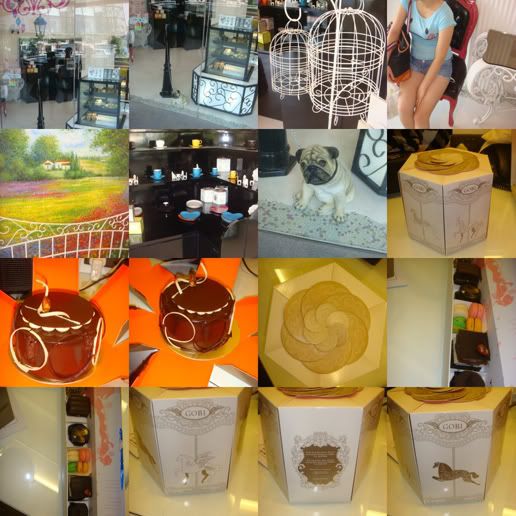 '
'
NZNZNZNZNZNZNZNZNZNNZNZNZNZNZNZNZNZNZNNZNZNZNZNZNZNZNZNZN
'
[ENCORE]
Elements : flashing light, Neon, lasers and light beams
We went to our regular club, TABS~~. Eric wanted to do the same surprise to me for wend's birthday, i warned him don't ever try that on me, as it was so embarrassing. Later Eden and his fren join us there, but unfortunately, they missed the toast, but not the game!
spot anything? if you are a friend of mine, you should aware of my style habit, i rarely wear long pants. sometimes, maybe once a year? i hate wearing pants actually, pants makes me scratch my willy all the time… :V but on my special day, i wore a pairs of pants 1st time in the last 4 Months.
neon? ok, i m slow.
FLASHING LIGHTS WITH: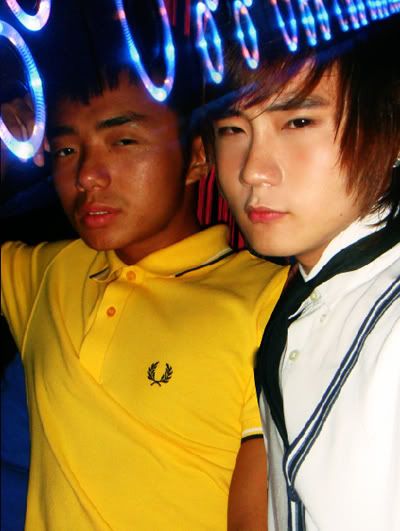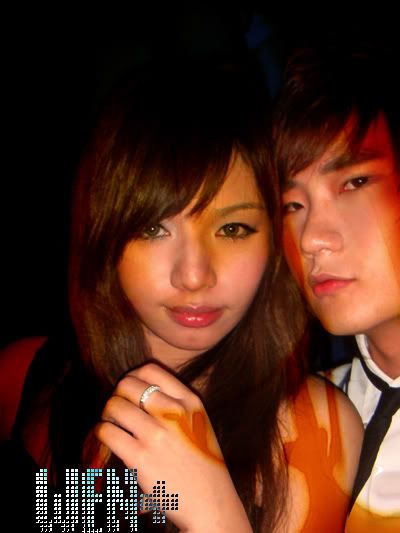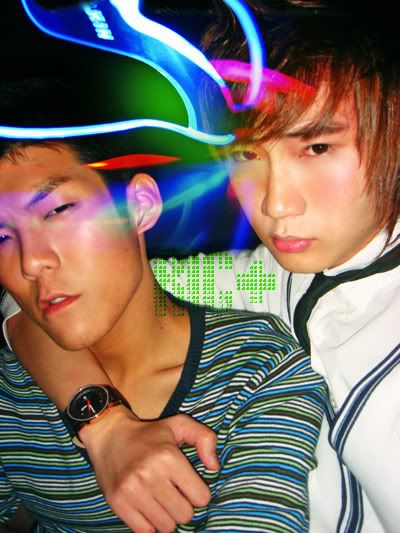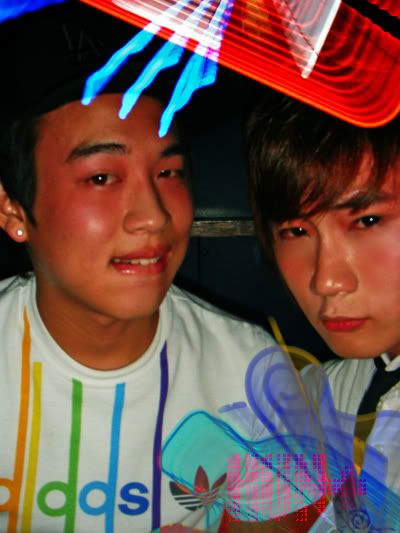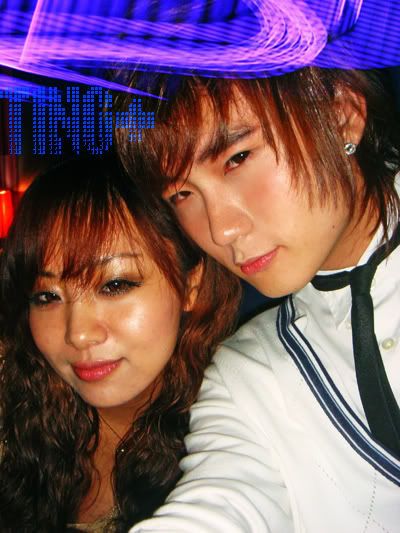 THE TOAST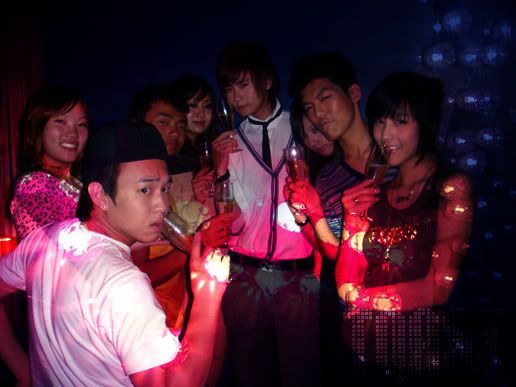 gentlemen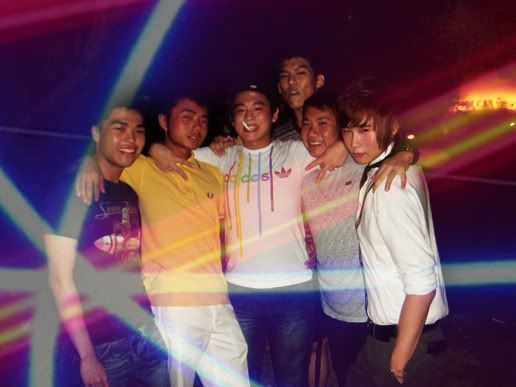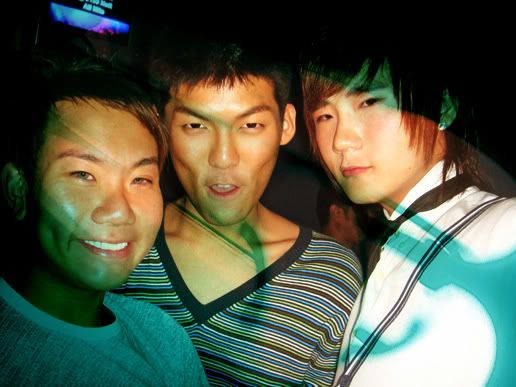 LADIES
'
'
THE GAME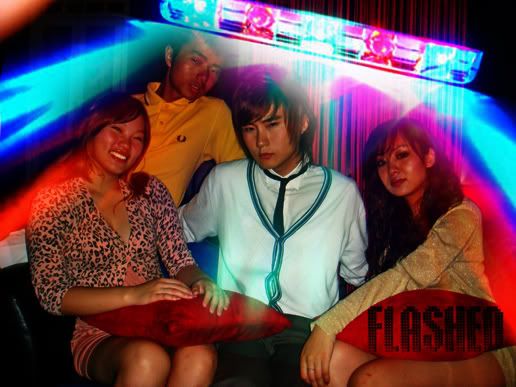 Talking about the game, we were addicted to a Korean game that Siyoun & her honey, Juhun introduced us. Its called the KING GAME, the rules goes like this:
RULE1:if there's 10 player (the more the merrier), there will 9 numbers written on each folded papers (1,2,3,4,5….), and the last one will written as "KING" and we must shuffle the papers, and all of us had to pick one paper at random, but not announce our number written on the paper, and the lucky one who picked the paper with the "KING" written on it, has the power name a task to fulfil, then announced the numbers to finish the task.
RULE2: Players must not reveal their number to any other players or before the "KING" announced the task, worst, if the player chickened out and task could not be fulfilled, punishment: DRINK!
NEON COLLAGE
We were craze over the game, from our hotel room to the club, they play on and on, we made, wendy and wenting lick each other's pussy with undies on, Juhun's 1st gay kiss with eric, greth naked dance with juhun, si youn topless push-ups on Jizhou, wenting shallow eric's toe. And i got my both nipples licked by eric and greth, ok all these were indoors, as for outdoor, at the club, we made, wenting tongue kissing with eric, wendy lesbian slut dance, not forgetting, making juhun to get number from guys, and wendy from girls, juhun make out with wendy! wenting kiss and tell the bartander and alot alot more dares! I just totally love the game! But one thing fun about the game, was the players, if you choose play with a group geeky chickens, you probably get no fun, but, with us, we saved alot of drinks, cos everyone is on for every dare.
P/S : the neon collage above is some photo evidence of the dares we did in the club, those nude ones, nah, we are not ready to be that famous yet.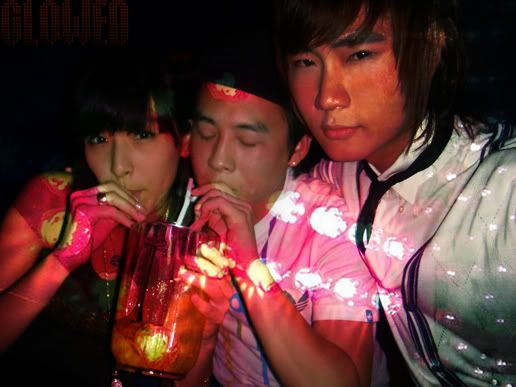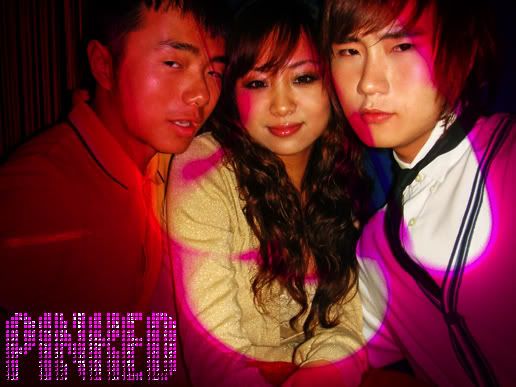 SIDEDISHED
Do you know what type guys who are pussy? You probably say its some guys who dress very gay, or guys who wear pink. But you're totally wrong. A guy who is a pussy is a guy beat girls up. Anyone disagree with this, you ought to be bashed up
The incident took place like this:

Wendy was on the dance floor, when she accidentally knocked on to MR.Walkingcunt, without giving a chance for wendy to excuse herself, this walking cunt elbow punch wendy on her chest, left wendy on the spot stunned, as that the 1st time a guy/pussy who showed violence to her, she was so furious, she shouted "fuck you" (oh come on, its a dance floor, how could you not knock on or have any physical contact with other dancers? another dickhead.) wendy went to the back alley to look for us, we were smoking, (i didn't) and told us about it, we were all furious, Siyoun and i went to look for that guy and intend to teach him a lesson, BUT! This walking cunt, saw me and siyoun came with intention, he pushed Siyoun to the floor!
Oh my, he is totally dead, he not only hurt one but two of our girls, we immediately went to look for the whole gang, so 8 of us, went back to dance floor, and shouted him names, and again he target on our girls, he went up to our girls and did some retarded blowjob hand signs to siyoun and wendy, and jerked greth with violence! We boys, jumped up and punch him, we kicked his tummy, and punch his chest and the girls scratched and slapped his cunty face, and the 8 of us bashed him up on the dance floor. After that, eric who is frens with boss there, made that loser ass kicked out of the club.

One more time, please do not try mess around with us, we all have violence teens syndromes.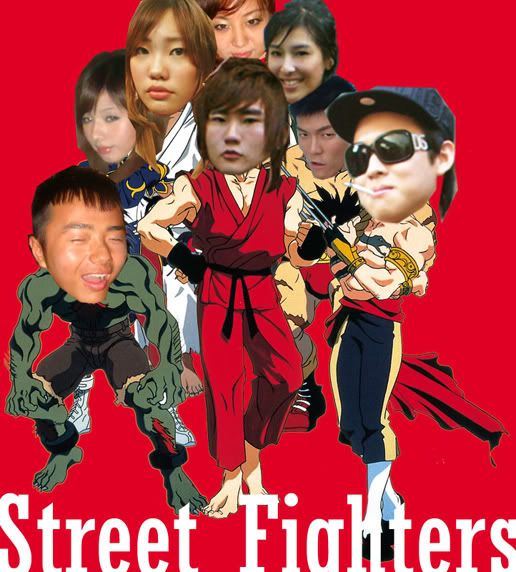 '
'
NZNZNZNZNZNZNZNZNZNNZNZNZNZNZNZNZNZNZNNZNZNZNZNZNZNZNZNZN
'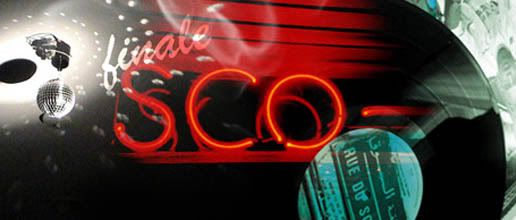 [FINALE]
Elements: disco balls, scratch disc and vintage lights. creates a classy yet vouge textures which is more light in color tone, more smoothie to the eyes.
the last event of the 3 day 2 night celebration trip. i end the celebrations with this last party, and i had to pack my bag to go home… go home~~~ =(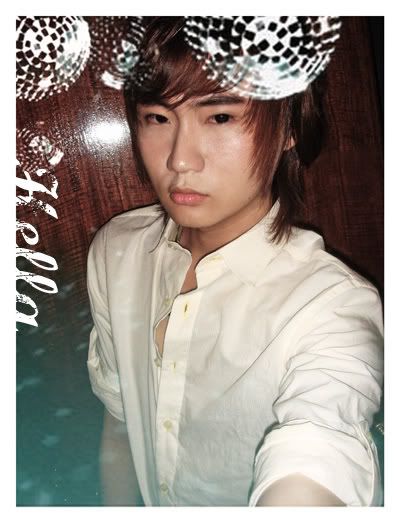 SCRATCHED: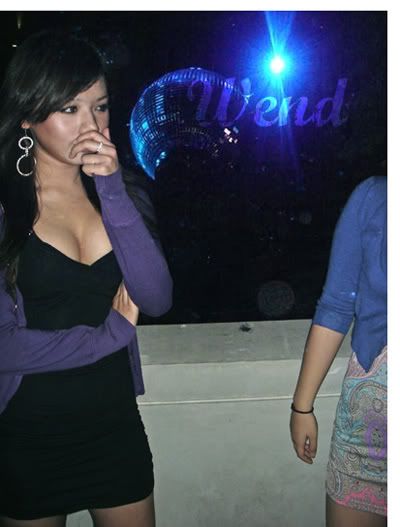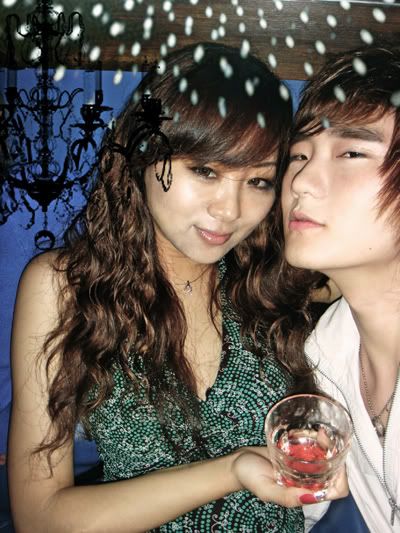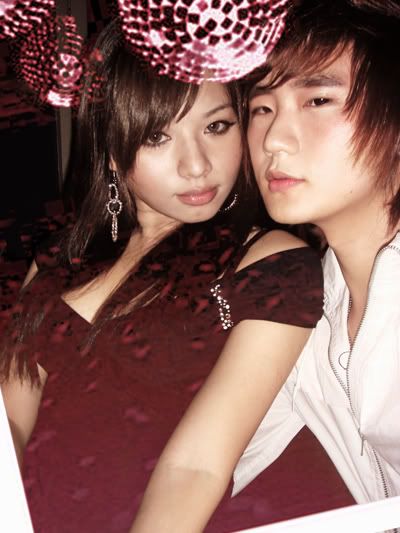 CLUBBERS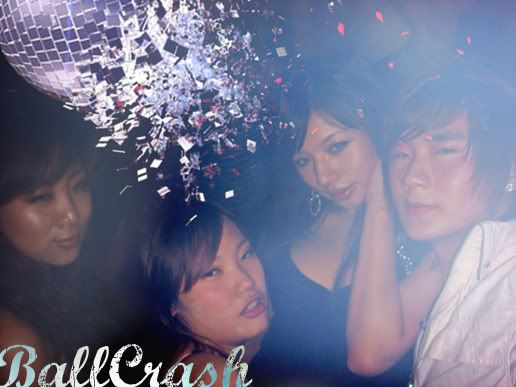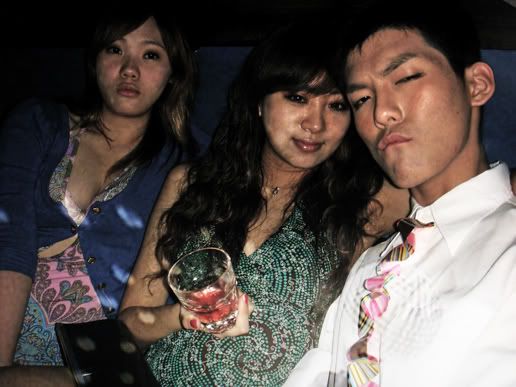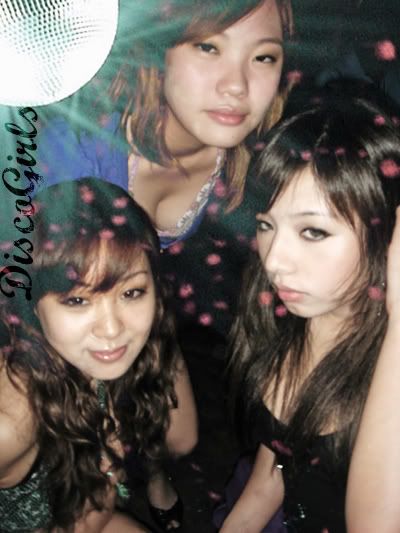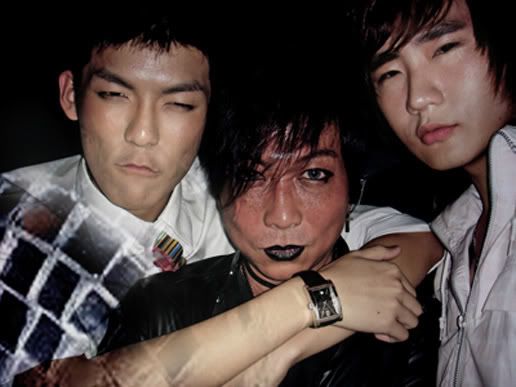 &TAS BOSS.
DISCO COLLAGE: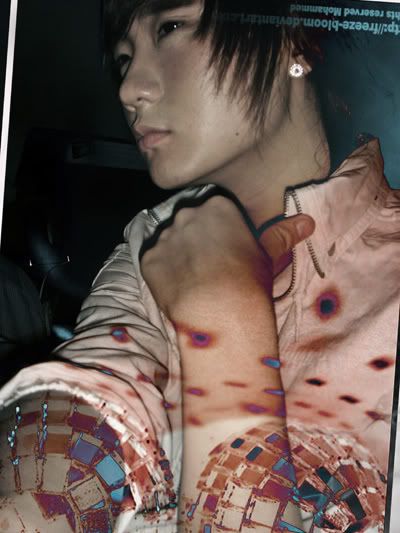 A round of applause for my wonderful post! don't ya think so?? you better do, or else, i will unleash my violence boy syndrome on you! hahahahha
'
NZNZNZNZNZNZNZNZNZNNZNZNZNZNZNZNZNZNZNNZNZNZNZNZNZNZNZNZN
'
'
miscellaneous
'
'
presents: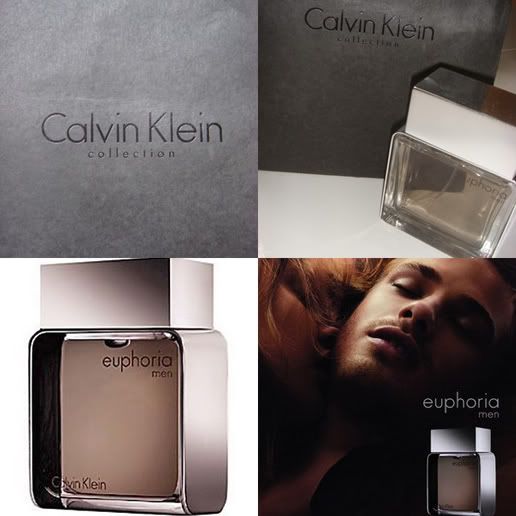 THANKS SHANE
for the CK euphoria.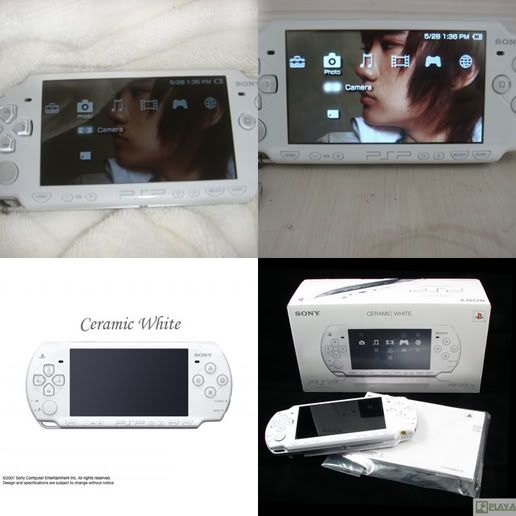 THANKS MOM
for the white slim PSP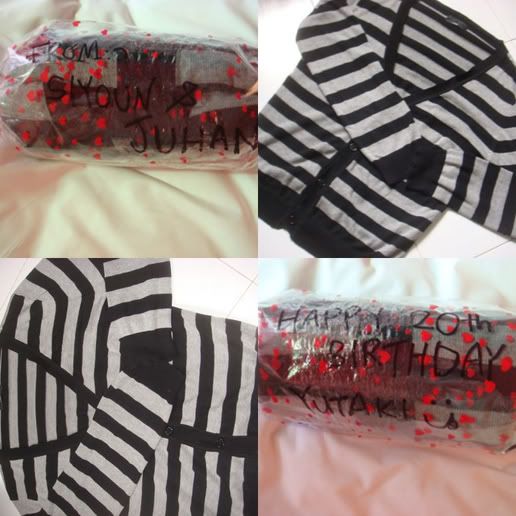 THANK SIYUON N JUHUN
for the stripe cardigant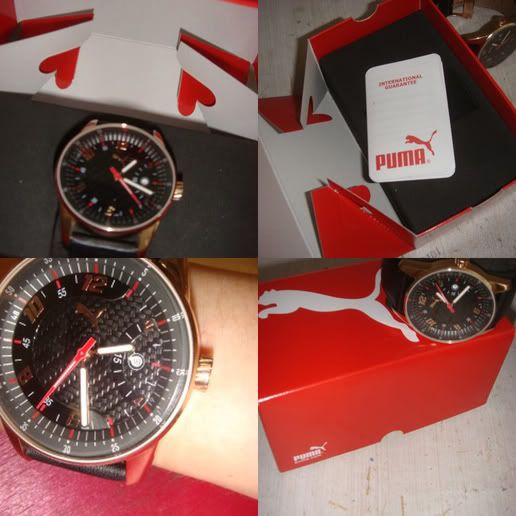 THANKS ERIC
for the limited edition Puma watch.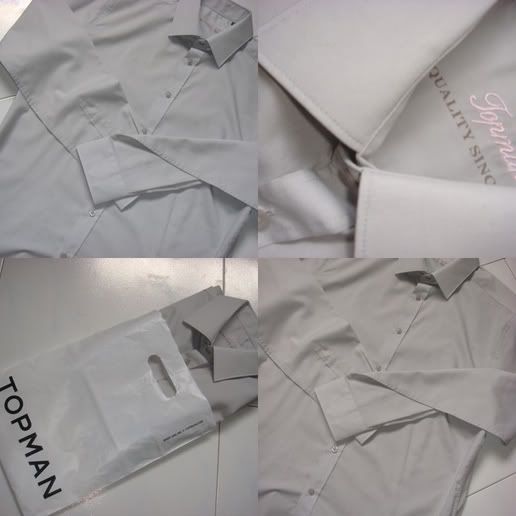 THANKS DAN
for the TOPMAN long sleeve shirt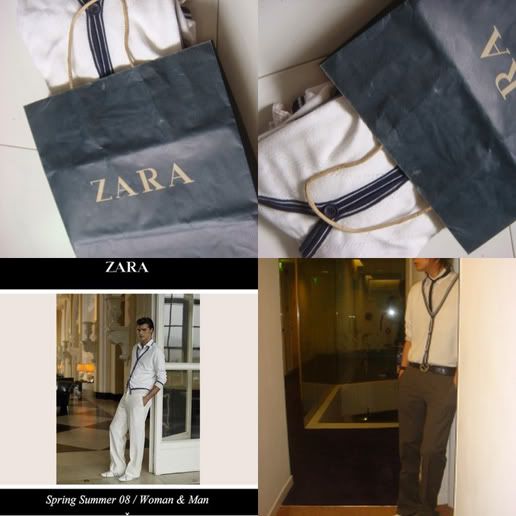 THANKS GRETH
for the summer collection white cardigant.
THANKS EDEN
for the boutique tee from Haji Lane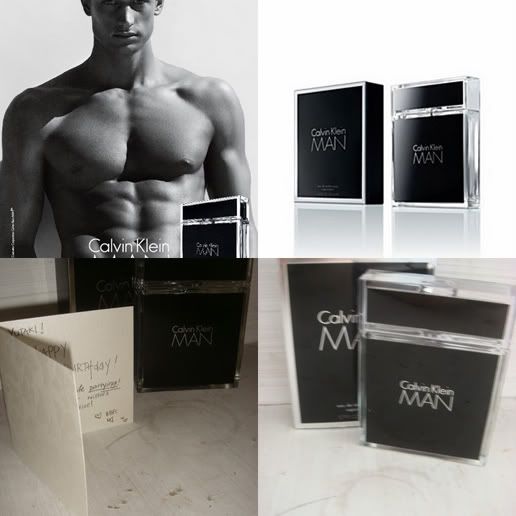 THANKS ESTHER, MARILL & MJ
for the CK MAN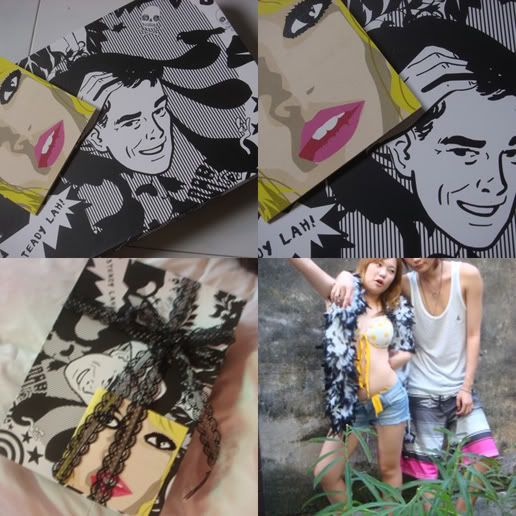 THANKS JIZHOU
for the super gay party scarf, seriously i prefer the gift box instead of the scarf… hahahha!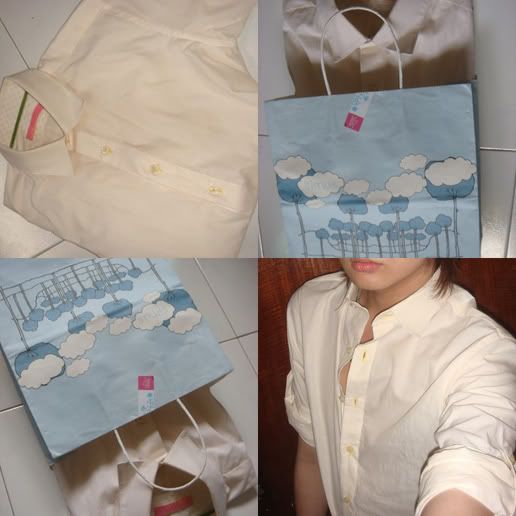 THANKS WENDY & WENTING
FOR THE BOUTIQUE SHIRT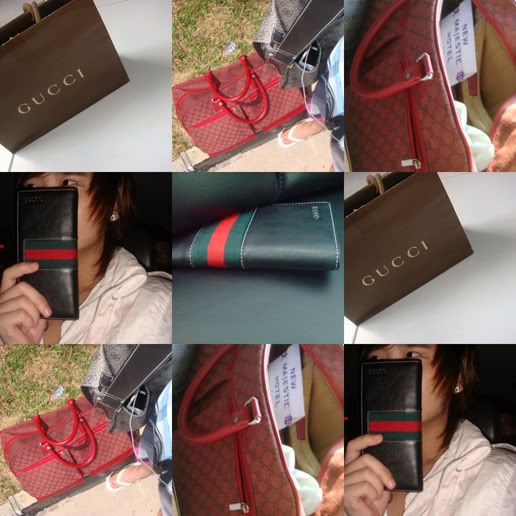 SAY HELLO TO MY NEW GUCCI LUGGAGE AND LONG WALLET.
without realising it, i became such a GUCCIWHORE.
seriously, i really love all the presents that my friends gave me, i think for sometimes, i could save money from shopping.
p/s: some of the other gifts, i yet to have time to take picture and blog over it here, but still, A 'BIG THANK YOU' TO YOU.
'
'
'
DESIGN:
PRELUDE: my invitation card? i love it, and i did received alot of compliment about. =)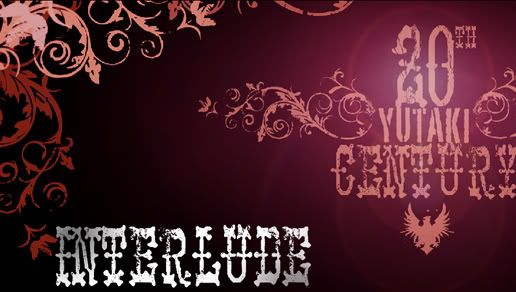 INTERLUDE: my celebration header? its a rush and last minute work, that's why, not that nice. knock out design.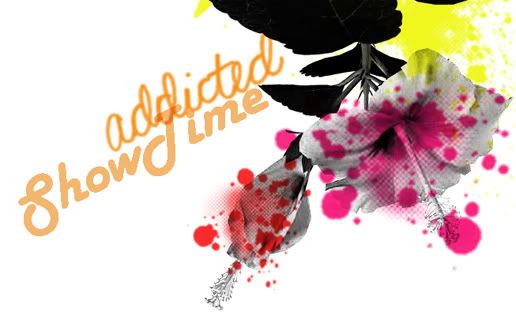 SHOWTIME: the design that i spent the MOST time and effort on, and its a style of design that never tried before. i hope you guys love it just like i do.
ENCORE: seems a bit familiar huh, its inspire by one of my Early this GOV's design, Flash? rmb? but added more elements from neon, light reflection, lasers and and vintage bulbs.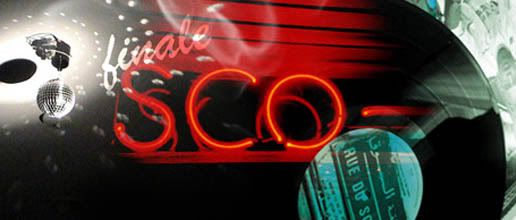 FINALE: The light toned and sexy design, disco balls, scratch disc and vintage lights, a mixture of now and then, brought out a unexpected boutique out of the pictures.
end of the second out of four parties of the year : yutaki's birthday.
NEXT: GRETH'S 18 BIRTHDAY
THIS JULY
BE PREPARED
From today onwards, i promise i will update more often!! =)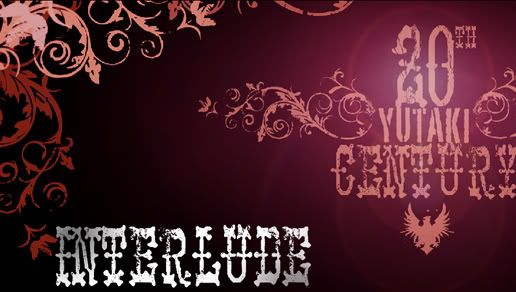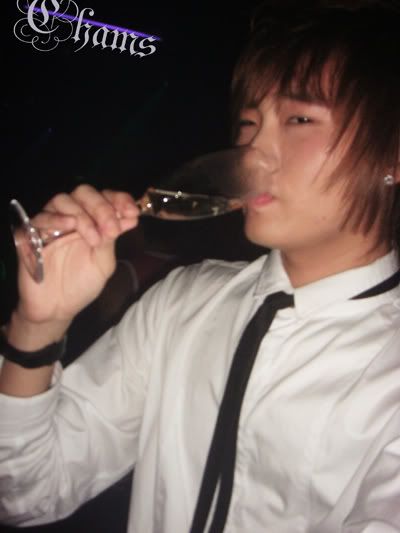 Light & Flashes start this long weekend!
i'm ready to pack my bag for a 3 days 2 night celebration trip!
wish me luck!
TEMPORARY CELEBRATION BLOG BANNER IS UP!

P/S: i think the banner's color does not match with my blog theme, will change it after my birthday is over.
'
'
NZNZNZNZNZNZNZNZNZNNZNZNZNZNZNZNZNZNZNNZNZNZNZNZNZNZNZNZN
'

ORIGINALS

18th May 1988
till
18th May2008
Its been 20 years.
& on this very special day
Prince Tak, Mister Yutaki turned twenty
&
its 20th Yutaki's Century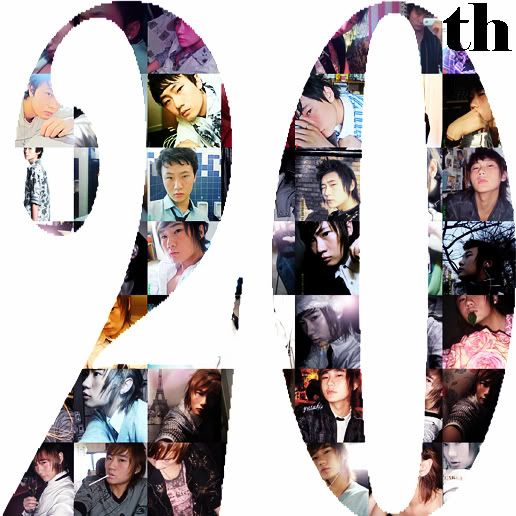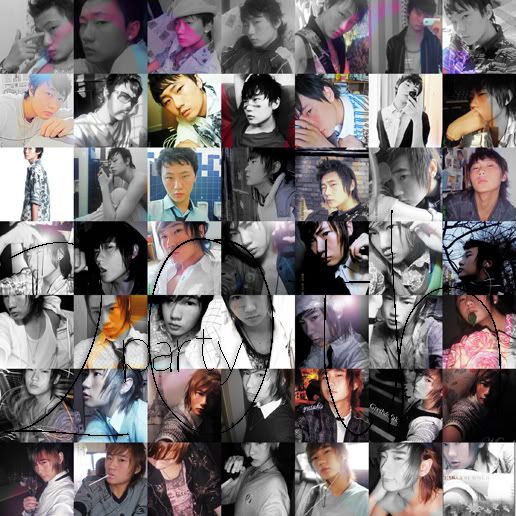 this collage contains camwhore pics from 2002.
Its around the corner! only 10 days left, i will turn into a young adult, still childish & ruthless at heart though. unlike last year, i threw very very humble party :
2007 YUTAKI'S BDAY CELEB:
PRELUDE:
INTERLUDE:
SHOWTIME:
ENCORE:
FINALE:
THEME
But this year, i really do take it seriously, as i m turning 20!! 20! 20 man! its the beginning of the best years of one's life, the 20s! i had a hard time thinking of the theme of the party, as its so common to have theme party right now.. i had seen many themes, like uniform, geek, wig, neon, sports and pyjamas theme parties, all fabulously held. i m born in mayday, which is a mid summer, its a hot season which all of us wanna take our clothes off… so be it. i m throwing a…
'
'
'
'
'
'
'
'
POOL PARTY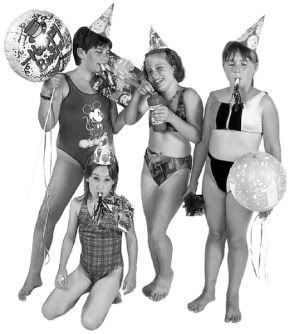 sounds delicious hurh! those peeps who are dying to see my hot friends in less clothes, you got the chance!! (i m such a dickyblogger, i exchange blog hits with my fren's bikinis pics.) hahhaha.. seriously, so far, no one i knew had held such theme party. so i will be the 1st! =D
RE-VENUE
After much consideration of which venue to held the event, this 4 hotels caught my eye. this are the best boutique hotels in town beside Intercontinental Singapore, Raffles Hotel and Shangri-La Singapore.
HERE THEY ARE:
'
'
'
'
We decided on New Majestic Hotel, due to its large pool, suitable for my theme party, Gallery hotel was on top of my list in the beginning, but i had been told, its been there for sometimes and things there are getting old and outdated. as for Scarlet hotel, fantastic boutique and designed, just that, the pool and the suits there are extremely small, and there are many complaints on their hygine… ahahah, as for hotel 1929.. i really love it! ( Especially, their collection of the chairs.) but. there's no pool.then HOW TO POOL PARTY? in the bath tab?
PLAN
Sign in My Majestic at 2pm of 17thof may, Sat. then have a small get together withmy diamonds till 5pm. guest arrive around 5, get ready for the pool party which will last till 07.45pm, then have dinner and cake cutting session. and party indoor. diamonds and guest with groom themselves for next party, around 11pm, clubbling at diamond's regular zone, tabs, most probably. then prepared to hang over till next mornin', sign out at 2pm (18 of May). Diamonds crew migrate to greth'scastle. home party is my personal favourite especially with the diamonds. then at night we will get ready for the next party : St james.
GUEST LIST
Pool Party Guest as follows:
Grethchen Sandy
Wendy Zhung
Eric Elle
Si Youn
Ju Hun
Wen Ting
Ji Zhou
————-
Party At Tabs
Aden
Greg
Grethchen Sandy
Wendy Zhung
Eric Elle
Wen Ting
Ji Zhou
&
More
————-
Party At St James (Private)
Retricted to Diamonds Only.
The New Diamond Logo that i desgin.
Invitation E-Card
( will be posted on their friendster page, only ths 5, the rest do not have friendster.)

Invitation Card Design:
Envelope cover:
With the guest name written on it.
Front view of the Invitation Card
Wich will be folded into 3 parts.
Inside View of the Card
Post Script:
i hope the party would go the way as it planned to be. & this is post i will add on those lasted updates of my birthday party. so frens, do leave me some greetings! never attend or buy me any gift, its perfectly fine, BUT MUST AT LEAST GREET ME! so jam me withyour greetings on this post! i will be back soon with at least a few thousand pics. be awaited.
Pps: Stranger's Greeting are Welcome too! =)
here's the end for this year.
sneak preview : glory of vanity, May: Simplified Me