-T.A.D. Chapter 2

CHAPTER TWO

Urban Dating Curses

In the mist of the modern society, we the teenagers, are the elites of the far far tomorrow, the huge group of intelligent, promising, creative and horny group of youngsters all plays, (or maybe to some, hope to play) the dating game. two urban legend regarding this game is never been broken, and always somewhere to haunt you, the curse is known as "sex on the 1st date" and "sex after marriage" curse, there are rarely survivals from these two urban legends, lucky you, if you manage to break the spell, unlucky for most the gamers, that's just the way it is.
It's common for guys and girls who are ranging in their sex hormones, to commit such acts. When comes to dating, who could resisted your 1st date unintentionally wore a invisible dress, (intentionally to get undress later, ) or he smartly groomed, just like some movie star you fantasized, honestly don't you want to see each other naked? At least half?
Starting by holding of hands? Kissing? Hugging? Oh come on, if you really want to prevent things to get wrong, stay a huge distance from each other, because, kissing is like farting, as farting leads to pooping, kissing leads to fucking, get it? Your way to the secret garden had no obstacles. Next morning, when the sun came up.. It's then another story…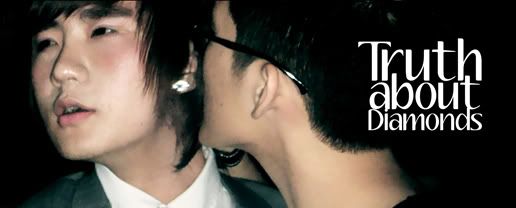 Diamonds thinks:
"If she's able to sleep with me, on the 1st date, I'm god damn sure that she will sleep with someone else easily."
"to me, sex is the last boss in a Ps 3 game, I had to play the whole game to get to last stage, if I able to fight the last boss on the 1st stage, what's the point of completing the game?"
"its perfectly fine, 1st date sex is so common, I had to try out his skills, to find out if he is perfect match for me or not, I don't want waste my time to date a man for month, and then find out he've micro dick. My one whole month of youth essence is, *POOF* GONE! "
"Seriously it depends on individual, there's no such thing as urban legends, there's always a exceptional, who knows, I m the luck one. "
What do you think? But base facts, sex on the 1st date often does not work out, both parties might lose trust on each other, if the sex the good, they might ended up to fuck buddies. Even there's exceptional, both parties will be suspicious towards each other's past and future, doubt the relationship's origins. If one day, a war broke out, there's always one party yelling " you loved me cos of the sex, not me! Don't deny, asshole/bitch, we started off that way!"
Sex on the Date could leads to horrible encounters too!
Tina*,21 a close friend of Diamonds, she met this charmer at a night club, everything went from nice to romance to exotic then to bed, on their 1st date. In the mist on hot actions, some unpleasant shits occurred, the condom burst. Yes! Its burst like a over-bloated balloon, that when all the drama began, the charmer turn into a freaker instantly, he then confess, he's married, and have 2 kids, then so worried that he might get Tina pregnant. The next morning, he woke up at 6 am to pick up Tina all the way to general Hospital to get his mistake undone. The doctor present Tina with 2 pills, which is a drug that could killed the just fertilized egg, hence, Tina would have a early period. But the instructions given to the pill is that, Tina had to eat 2nd pill 6 hours apart from the 1st pill, as the medication is way too strong. Guess what did the shitman did? He force Tina to finish the 2 pills in front of him, even tina promised that she will finish the second pill 6 hours later! How cruel is this?
The moral of this story, is condom is never safe, its always better to get XL ones. And of cos, sex on the 1st date could tell you something about your partner, more or less.
*
As for the marriage is ought to be kept for marriage curse is even more common, I had so many friends who so determined and firm on their decision that even swear to god, (sometimes even bill in their live/parent's death over it) turned out to be men and women sluts years later. Seriously, things happens, when it happens, just let it happen, do not purposely prevent or welcome it, that makes the perfect solution to such crisis.
Diamonds think:
"Bullshit, guess what? I believe there are still dinosaurs."
"yes! There might be a high tendency of people like us, curse and swearing of that, I did that when I was younger, but luckily, I did not bill my tragic death and my parents' live"
"Fucking is like sneezing, could you control? Pls do not go against the natural's call~~ if you really could make that miracle happens, do let us know, at least we know, there's still dinosaurs."
"Please! Do not educate the young ones the wrong shits, its like telling them Santa clause do not exist, we should give them hope, then we might bring up the tendency of miracles taking place. "
Its always nice, to give your 1st time to someone you going to spent your whole life with, but are you sure you met the right one yet? If you think she/he is your mr/ms right, and you intend to spent your eternity with, so you present your virginity. Then the next morning, he/she turned into mr/ms wrong, what would you do? Take your virginity back? There are a dozen of people who only shows their true colors after marriage.. die? Would you die? Would you so sure you are on the right boat? Think harder.
Urban Dating legends, have many rules, and many norms, but if you do have the dignity to work things the way you like it, it could be broken.
**Names* might change to protect our own privacy, But things mention in this journal did actually take place.
-index-
*

total words: 1065

End of Chapter Two
Chapter 3: "hey, I think i m interested in your best friend."
Coming soon
p/s: Even my English is totally rotten, but its still 100% original and fresh, i m merely recording down my thoughts, opinions and some interesting facts about diamonds.