-T.A.D. chapter 3 [chapter Finale]

CHAPTER THREE

FRIEND OR FOE?
Diamonds trilogy, chapter finale.
Looking across the dance floor, you scouted slowly for a girl that you want to bring home… you eyed each and every single one of those temptresses carefully, observing their features, gestures and anything else on them that might interest you. Suddenly, your vision becomes clear. You started to focus on this particular one on the other side of the floor. There she is, standing in the middle of a pool of bodies, with a bulls-eye on her back which seems to be yelling for you to aim at her and shoot her down.
Her tiara of velvety black hair flows smoothly down to her shoulders and amid the darkness, you squint your eyes to see the lean-toned silhouette of her beautifully sculpted body. She was clad in a pearl white dress, the color of angels. Not only that, she had the eyes of one as well. It was as if anything which she sets her sight upon will be transformed into the very essence of ecstasy. Her flair of magnificence seems to dwarves everyone else around her. Like a piece of red hot Ruby, she has caught the attention of the entire club; all the men just want to feast their eyes on her spectacular form while all the women want to be just like her.
The bow of Cupid swung in your direction and you are totally mesmerized by her. It was Destiny. Destiny brought her before you. Your eyes were entirely locked on her, observing her every move. You saw her set the wineglass on the counter. She brushed her silky hair and then turned around to look in your direction. You got a shock. Did she notice you oogling at her? Is she irritated? Or is she looking at someone else? But before you can probe any further, she was already cutting across the dance floor walking straight towards you. When she stopped, she was just a breath away from your face. Her fragrance is intoxicating and her goddess-like smile just melted your heart away. You feel like throwing up. You can't breathe. You can't think. You don't know what to say. Nervousness has taken over your body and you are shivering with… excitement. You know that she is the one for you. Before you could say anything, she broke the silence.
"Excuse me, I am interested in your friend over there. Can you introduce me to him?"
The Hands of Fate just delivered a tight slap to your pathetic face. It was all over. She didn't even give you a chance. How ironic. Destiny delivered her to you, only to take her away a moment later. She was never meant to be yours in the beginning. It was just… wishful thinking on your part. You are in pain – deep excruciating pain. Unfortunately, life still goes on and she is waiting for a reply from you.
Here are your choices:
a) Be a good friend and introduce her to your friend. After that, take off from the club, run home and watch soccer alone. Tell yourself that the chick is blind and she isn't worth your time after all.
b) Lie and tell her that you and your best friend are a gay couple and both of you have a wonderful sex life. Also ask her to fuck off and find something to fuck herself.
c) Lie and tell her that your best friend is totally off limits as he is a married man with 3 kids. Before she can ask further, quickly offer to get her a drink and then request for her number.
d) Confess your love for her.
What would you do?
Now let's see. Option A will be Yutaki's answer. If someone I am fond of happens to like my best friend, I will back out and give them my blessings. That is because I value friendship above all else.
Greth will definitely choose Option B. When she is drunk, all hell breaks loose. She won't even remember what her mother's name is! As long as she is happy, she can dance topless on the bar or even make out with the DJ. So you think you can snatch her chance huh? No way on Earth she will let you have it. If she can't have it, she will make sure you don't either.
Hohoho. Talk about backstabbing. Eric will most probably go with Option C. Why? Because he is the type of person that will think things like: "Hey, why him not me? I could do tricks like 'yoga fuck' but he can't!" and "I have changed so much throughout these years just to date some hot stuff like you. Why must I give up my chance for my best friend?"
I guess Wendy will choose Option D. She is a brave girl when it comes to love. She won't mind if the person she likes is interested in her best friend instead of her because she believes that she can prove to him that SHE is better than her friend. By utilizing her assets, she will lure the man into her "Bottomless Cleavage Canal" where he will be trapped forever! With only an airport runway strip, there is no way her friend can beat her. Heheheh…
So what will you do? Will you be a loyal-till-the-end person like Yutaki? A i-die-you-also-must-die person like Greth? A everything-also-I-want person like Erica? Or a all-is-fair-in-love-and-war person like Wendy?
Now let us twist the scenario and look at it from a different perspective; the person who is interested in your best friend is not your eye-candy but your soulmate (BF/GF). Yes, I can hear some of you gasping in shock. What would you do? I am sure most of you would rather not think about it. However, some(all the)times, we must face reality. Situations like this may happen and when it does, we must not be caught off guard but rather, we should be prepared to deal with it.
Friends. They are people who are special to you but not exactly that special. Friends are something like logistics and support, you may not appreciate them but you know that you need them as much as they need you. They are the ones who will catch you and support you when you fall and when you reach a crossroad in your life, unsure of what to do, you can always count on them to give you directions, even if they may just be bullshitting you with shitty ideas. You can even do crazy things which you will never even think of doing with anyone else with them. The list is endless. Friends are indispensable in your life but they are not supposed to get too close to you. There will always be a fine line between you and them. Some things you just cannot do with a friend because if you did, things might never be the same again.
Another reason why a friend cannot be your lifelong companion is the facts of life. It is not that difficult to understand what I mean actually. Just think about it. Do you still keep in contact with your BESTIE in primary school or secondary school? Granted that some of you might still be in touch but do you dare say that you are still best friends with them like you were back in those days? I am pretty certain that the answer is 'No' for most of you (for those of you who answered 'Yes' to both questions, good for you). But hey, don't worry about it. It is not your fault. Time is to be blamed here. You see, people change with time. The environment we are in changes with time as well. Both of you may be pursuing different goals in life after graduation and because of that you guys don't have as much time to be together as before. Or he/she may have gotten married and is busy looking after his/her family. Unless a twist of fate comes and bring you two together again (say, working together in the same company), it is very likely that you will drift further and further apart and eventually lose contact with one another. This is life. Nothing stays gold forever. But life is not that totally unfair either. It gives us many opportunities to meet new people and make new friends and it also gives us an intelligent brain to store the memories of our past friendships.
Yes, friends are such fun creatures to have but they cannot fill that really special place in your heart. What you need is someone whom you can hold hands with and brave the uncertainties of life together. Funny. That is all I can think of saying. I guess you guys should have the same unspoken understanding as me. It is not easy to describe love accurately with words. Whatever it is, love is definitely different from friends.
So what will you do? Will you choose to sail through the course of life in a cruise ship where you can meet people from all around the world and party all day long? If you choose that, then you are probably a BFF type of person. Or, you can choose to sail in a battleship. It will keep you safe and will defend you from any external attacks. But there will be many restrictions on board and there are also many territories which you can't invade. The battleship will be for those that want to settle down with that special someone.
Which will be the ship for you to reach your final destination? I am afraid that is a question which only you can answer for yourself.
Some of us may not be willing to give up a friendship for a new relationship; comparing a 3 weeks long date who barely knows anything about you to a close friend who knows almost everything about you for the past 3 years, it is pretty obvious which one you should choose. But then there are those who believe in "no risk, no gain". These daredevils will stake their chips on their newfound companion, hoping that by betting their 3 years long of friendship, they can win 30 years of love life. Of course, some of them might succeed but for those who doesn't, I can only say sorry to them. By the time they realized their companion is not exactly the type of person they want to live with, it will be too late. Their friends have already forsaken them for being a traitor. It is a risk that they took and they will have to live with the consequences.
Surreal, isn't it?
Here is what Diamonds will do:
"I will totally give him to my best friend. Why bother to keep him when his heart is not with me? Anyway, I have already tried his tool, what's more to lose?"
"This is a declaration of war! It is competition time and I will make sure I emerge victorious! I will never sacrifice my love for my friends. NEVER!"
"Well, I will pretend that I do not know anything and leave them both quietly… I will be back some other time, with a recovered heart."
"I will totally throw that girl away! She is putting me in a situation where I can only choose my friend or her. How could she? It is like telling me that I can only choose to be jerked off or get a lifetime blowjob, but not both!"
Depending on the individual, everybody have a different say on this case.
For some of us, we can choose to keep both love and friendship but that will not easy, as depicted by the following story which I am going to tell about two best friends I knew long long time ago.
Tim, 20 and Tom, 17, were best buddies ever since they learnt how to masturbate. Tim is the better looking guy while Tom is the not so good looking one with his slightly oversized physique and facial problems. But they didn't mind each other and like super glue, they were inseparable. They could be considered the best of friends then.
However, these two friends soon find themselves entangled in a rather thorny problem, that of BGR. As expected, many girls like Tim because of his good looks. In order to gain Tim's attention, some bimbotic bitches even treated Tom like a bridge; they got close to Tom so that they can get him to introduce them to Tim. They were not sincere in knowing Tom at all. These really broke Tom's heart. After all, nobody likes to be used and degraded in such a manner except for those BDSM, lycra wearing and chain whipping bear guys! So Tom started being self-protective. Whenever there is a date for him, he will never bring Tim along for fear that the girl might end up attracted to Tim and for the same reason, Tom will never tell Tim about any girl he is seeing.
Tim knew about this and doesn't really mind what Tom was doing because he valued Tom as a close friend. But there was once when Tim was having a cold war with his girlfriend and both of them were not on talking terms. The girl then called Tom out for some company. Then for one reason or another, the consoling session turned into a penetration session. Surprisingly Tim did not blame Tom for it and they still remain as friends till this day.
What do you think? Would you continue to invest in the friendship like Tim? What would you do if you were Tom?
It is really ironic that a friendship can have this much taboo and flaws. Did the definition of friendship just turned bad? I guess not. It really depends on the individual. Some might see friendship as a bridge to companionship while others might see it as a grave for relationship. Why then, do we still keep friends around us when they can become our foes in some issues?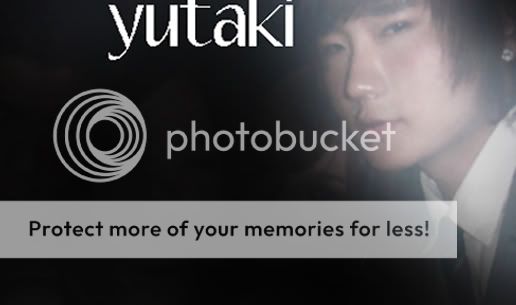 Personally, I'm a friend person. I value my friends more than anyone else because they are the ones who will go through thick and thin with me, such as when I broke up with my love or when I find new love. I am usually very domineering in a friendship. I love to lead the direction in which my friendship is heading. I will ensure that my best friends do not get into the wrong direction and I will shower them with all my care and love. If you are my friend, I will cry for you during your dog's funeral, I will jump for joy and feel happy for you when you found your dream job and I will pray to god, asking him to forgive all of your sins. Yes. That is me. Sometimes, I couldn't help but think "Was I born to live for friends?"
Eric feels that friendship is something like jewels; you do not need all of them, just one or two that could last forever. It is not easy to be friends with Eric. He will first observe your every single move and after a long consideration only will he file you under his friendship sub-folders (e.g. frienemies, hi-bye friends, friends to talk rubbish with, friends that do not talk at all, friends that he could make use of or true friends). Beware, even though filing you out from any of these folders and then disposing you away requires extra paper work, Eric will not hesitate to carry out such procedures. But for those listed under his True Friend list (reserved for a privileged few only, obviously I am in!) you would have earned for yourself a wonderful friend. Even if you are a foe to him in love, he will bear with it and still dotes on you like never before.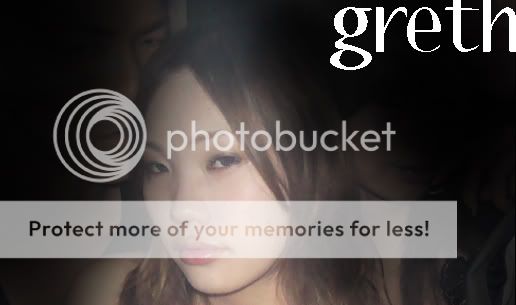 Greth is the 'one friend at a time' person. She can only concentrate on one person at a time (she's a bimbo). Therefore, she picks her friends carefully and for those that she picked, she will send them for numerous quality checks and testing before deciding if you are worthy of her friendship. If she thinks you are the one, she will be your best friend for life. Otherwise, she won't even bother to remember your name. She will focus on you and spend all her love and time on you. But if she meets someone else, you will be stored in her refrigerator to be used at a later time. She is not going to forget about you. It is just that she can only focus on one friend at a time! She is someone who will stand by you no matter what. You can shoot her with a grenade launcher but she will hide all the bleeding wounds out of your sight. But of course don't do that. She is a sweet friend!
Wendy makes friends like a dude… did I just said dude? Yes, I did. Clubbling, drinking, shopping, hunting blah blah blah – whatever you can think of, she will never do them alone. She needs company all the time which is good because she is DAMN fun to be with. If you can satisfy her to-do list, you are officially her new BFF! However, she is now drowned in new love. I predict that she will be too busy settling her love life for now but don't worry, when her relationship turns sour, when she needs a break from her love boat, when she just feels like partying all over again, she will call for reinforcements… and I happen to be one of her reinforcements! If you are nice to her, she will definitely double you back, but if you bite her… I don't even want to think about the tragic end that awaits you – she will unleash her evil hell hounds to bite your ass off and then devour you whole, erasing you from the surface of this planet… please whatever you do, don't mess with her. She is a dude and you NEVER mess with a dude ok. Its for your own good…
So, after reading so much, what you would you choose? Friends? Love? Or both?
Stepping into last chapter of Truth About Diamonds, these 3 chapters talks about diamonds, love, sex and friendship, which is the topic diamonds faced most of the time. The following article will be back in Perfect 10 article form. Stay tuned…
*Written By Yutaki, Edited By J.
**Names* might change to protect our own privacy, But things mention in this journal did actually take place.
'
'

-index-